Passmores Academy achieves anti-bullying award 7 years in a row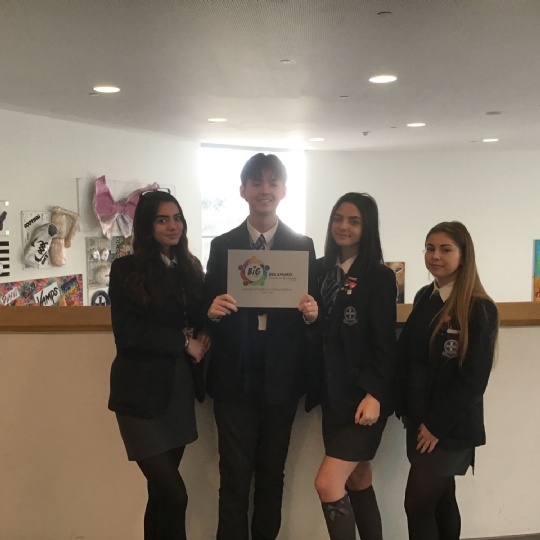 In recognition of its commitment to tackle and prevent bullying in school, Passmores has achieved the BIG Award (Bullying Intervention Group) for the SEVENTH consecutive year. This is a national award for excellence in bullying intervention and is endorsed by national awarding organisation, NCFE.
Roxy Ahmad, who co-ordinated the work, explained that the students themselves had been instrumental in continuing to raise awareness of the support available to young people at the school. Anti-bullying remains a standing agenda item at Student Council meetings, and in addition to measures already in place, the students have updated posters, installed a new box to report issues and are currently in the process of developing an online reporting system.
Val McFarlane, Director of the Bullying Intervention Group said: 'Passmores Academy is our first school to achieve the BIG Award for their seventh year running! The academy is aware that bullying can happen in any school, but they work hard to ensure that they have all the necessary measures in place to both prevent bullying and intervene should an incident occur. Their range of measures include involving parents, having a focus group, awareness raising, monitoring and recording and having a good peer support scheme and up to date policy. Through this, they continue to allow their students to learn without fear of intimidation in a caring environment. I am so pleased to award them for their 7th year! Well done Passmores Academy.