PCLC schools win award for young carer support​​​​​​​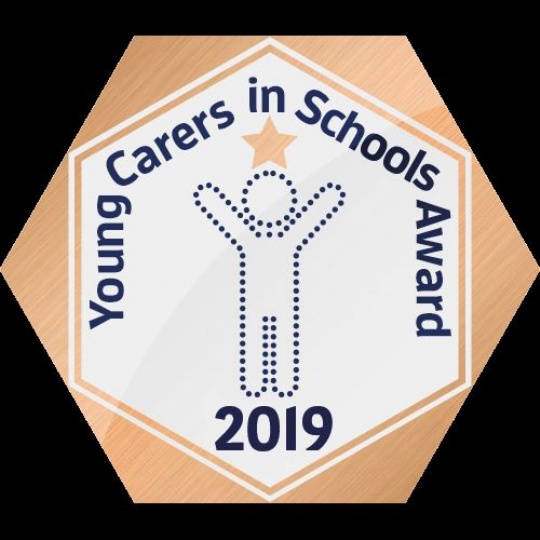 Passmores Co-operative Learning Community schools have been recognised for their work to ensure students who are young carers don't miss out on an education. Passmores Academy, Purford Green Primary, Potter Street Academy and The Downs Primary have all individually reached the standards required to achieve the Young Carers' Bronze Award.
Young carers are responsible for emotional, practical or physical care for a parent, sibling or other family member who has a physical disability, mental health issue or substance misuse issue. Although the 2011 Census statistics state that there are just over 166,000 young carers in England, research has revealed the true figure could be closer to 700,000. This is equivalent to one in 12 school children, many of whom have not been identified as young carers and are unsupported. Because of these responsibilities, young carers often attend school less regularly than their peers. This can negatively impact their self-confidence and mental wellbeing and lead to significantly lower educational attainment.
To achieve the Bronze Award, the schools demonstrated that they support young carers in many ways, including homework clubs and drop-in sessions with a members of staff who are responsible for this vulnerable group of pupils. Vital information about how to identify young carers is made available to all school staff, and noticeboards and the schools' websites let students and their families know where to go for help.
Purford Green's Associate Headteacher, Rhonda Smith said: 'We recognise that there are enormous pressures on children who care for someone in their household and they have a lot of additional responsibilities which can impact on their own childhood significantly. We are committed to ensuring that any young carer in our school receives the emotional support needed to enable them to be successful in their life journey.'
For more information, please visit:
https://www.passmoresacademy.com/page/?title=Young+Carers&pid=88
https://www.purfordgreenschool.com/page/?title=Young+Carers&pid=46
https://www.potterstreetacademy.com/page/?title=Young+Carers&pid=47