A New Chapter Begins for Year 6 Pupils at Potter Street Academy and Purford Green Primary….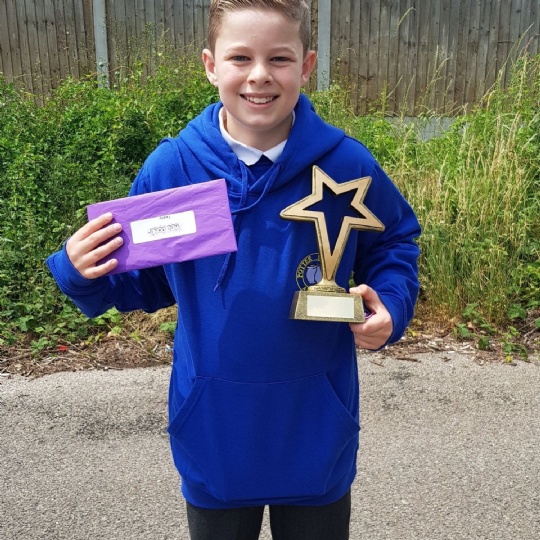 With the pandemic disrupting many social events, children across the land have missed out on summer term trips and farewell traditions of their schools. But at Potter Street Academy and Purford Green Primary, staff were determined to find a way to celebrate Year 6 pupils' achievements, and allow them to say a proper goodbye to their primary schools.
Ensuring safety was the top priority, Passmores Academy accommodated by holding the event in their large sports hall, enabling social distancing to be maintained. At previous years' assemblies, the children performed in front of their parents. But this time, the audience was shown a video where every child shared their thoughts and feelings about their time at primary school, and their hopes and dreams for the future.
The pupils were given parting gifts, including leavers' hoodies, awards, and funny video messages from staff. Almost every family came together one last time to celebrate their children's achievements at the schools. Staff also came to say goodbye and some parents even found a way to carry out the tradition of shirt signing - with social distancing!
Afterwards, parents were emailed the presentation as a keepsake, and some expressed their delight on Twitter, thanking the school for the 'beautiful' and 'emotional' goodbye, with one parent commenting: 'Thank you for everything…the assembly was perfect'.
In the final week of the summer term, the pupils were invited to attend four morning sessions at Passmores, to experience life in secondary school before the summer break. They spent time with their new teachers and met children from the other primary schools in the Passmores Co-operative Learning Trust. The children who will not be transferring to Passmores were also included, so no one was left out.
The long-standing annual Passmores Summer School will still take place this year, albeit on a reduced scale to ensure the safety of pupils and staff. Nearly all Year 6 pupils who will be joining Passmores in September are planning to attend, and will take part in a range of fun summer activities. This heralds the start of an exciting time for the Year 7 newbies, as Passmores looks forward to welcoming them full-time in the autumn term.
Executive headteacher, Emma Bloomfield said: 'Ensuring we have effective transition arrangements has always been a high priority for our Trust. We understand how anxious children and parents can be about the move to secondary school, as it's a big change in their lives. We felt it was even more important this year to help them in any way we could. We're pleased that because we work in close partnership with Passmores, we've been able to continue our transition work this year and support our Year 6 children to prepare for the next stage of their lives'.